Your software is on its way! (Please allow 10-15 minutes for deliver)
Do NOT close this page – Please ACCEPT or DECLINE this one time offer below.
UPGRADE

STEP 1: Begin to order

STEP 2: Customize Order


STEP 3: Order Complete
MAXIMIZE YOUR EXPERIENCE

WITH OUR SOFTWARE BY UNLOCKING THE SUPERCHARGED VERSION OF COURSEREELAI - THE PRO EDITION
CREATE ALL THE DIFFERENT TYPES OF VIDEOS YOU COULD EVER IMAGINE!
YouTube shorts, Tiktok, Instagram and Facebook Stories/Reels have taken the world with storm.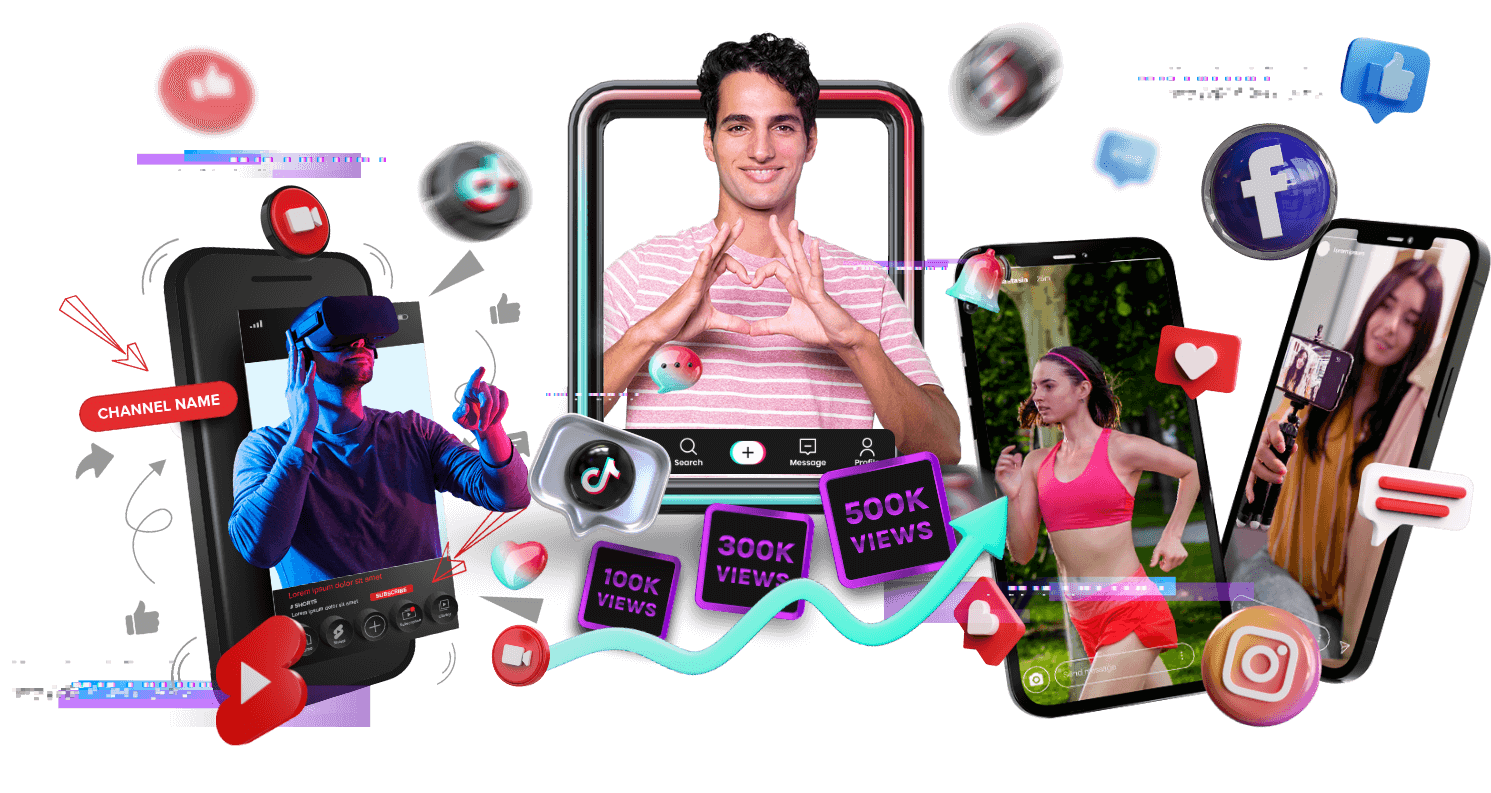 Millions of viewers now prefer consuming content in short, bite-sized story format videos.
That's where the real traffic and real money is.
And also, more and more people from non-English speaking countries are now consuming video content online and also, spending serious money online.
90% of the internet users worldwide are now from non-English speaking countries.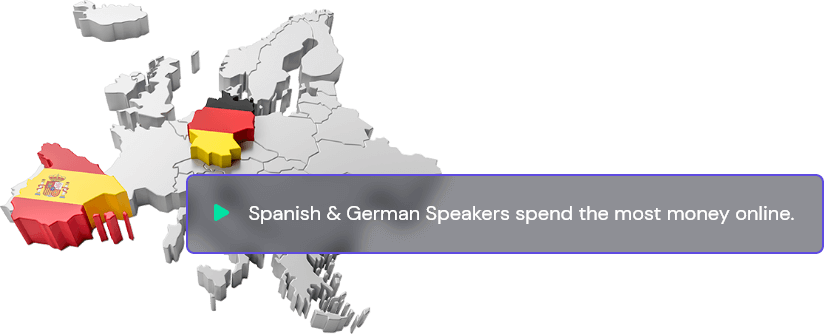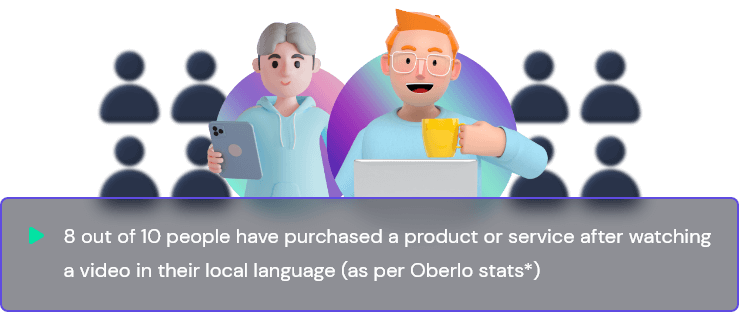 Imagine if you could, in just 1 click, turn your new and existing videos that you are creating using CourseReelAI into YouTube Shorts or Instagram Reel and also in Spanish, German, Hindi or pretty much ANY language you want…
…instantly optimize these videos within CourseReelAI so you get 10X more views, engagement, and actual sales once you upload them to Facebook, Instagram, YouTube, LinkedIn, eCommerce sites, video-sharing websites and so much more…
…precisely because you attract buyers from those countries, who have been waiting for a "knight in shining armour" create video content for them in a language they easily understand.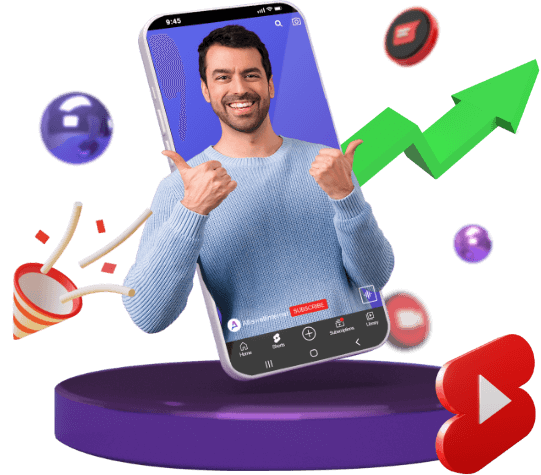 Turn Any Video or Video Course into a Profit-Generating Video You Can Sell!
Only a select few marketers are doing this, and they have 20X'd they traffic and sales by expanding to international markets.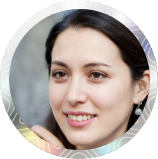 Julian Watson made 554 new sales for $19 each when she converted and promoted her video into Spanish language using CourseReelAI. That's an extra $10,526 in revenue.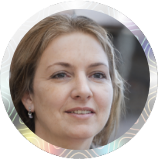 Diana Sapher converted her video (created using CourseReelAI) promoting her product into Hindi and did $20,000+ worth of sales from her FB group.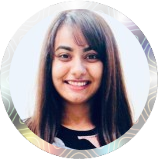 Adhya turned her RealEstate Staging course created using CourseReelAI into French and Spanish and sold 200+ more copies
You could be doing the same.
Convert your videos into different format, stypes and languages using the power of Artificial Intelligence and step into a much bigger global market.
FACT: Spanish video market is worth $12 BILLION right now. Indian video market is worth $8 BILLION. China's video content market is $19 BILLION.
Are you going to leave all that money on the table just because you can't read or write in one of those other languages?
Not anymore!
Introducing


Remove
CourseReel

AI

Branding

Once you upgrade to CourseReelAI Professional today, you get to remove all branding, watermarks etc. from every live video course that you create. From the video and from the video file metadata, giving 100% control to you..

I know creating your own branding & logo might not seem like a top priority.

"Maybe I don't even need a logo at all," a little voice might be whispering in the back of your mind.

Don't listen to that voice; it couldn't be more wrong. Having a logo is an integral part of making your brand a successful one - right up there with having high-quality products and positive referrals.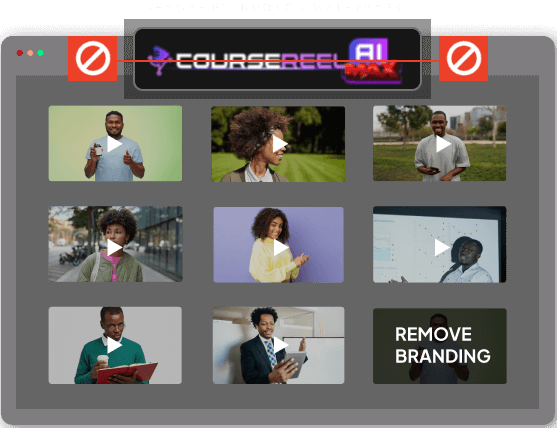 You need branding & logo to:
Grab attention & make a strong first impression
Create your brand identity and makes you look professional
Stand out from the competition
Foster brand loyalty, and most importantly - it is expected by your audience
With CourseReelAI Professional, you'll get just that. And full control over every video and video course you create.
TrimReel - Convert Videos Into Any Shape & Size
Want a square video? Or want to create a vertical video? May be you want to trim or cut short the video and make it bite-sized?
Whether you need a square video for Facebook and Instagram or need to convert it into a Stories or Shorts or Reels video for Facebook, Snapchat, Instagram, TikTok , YouTube or others, CourseReelAI has got you covered using the powerful TrimReel feature.
Simply upload any video…either created using CourseReelAI or from your computer and let the TrimReel Feature do the magic for you.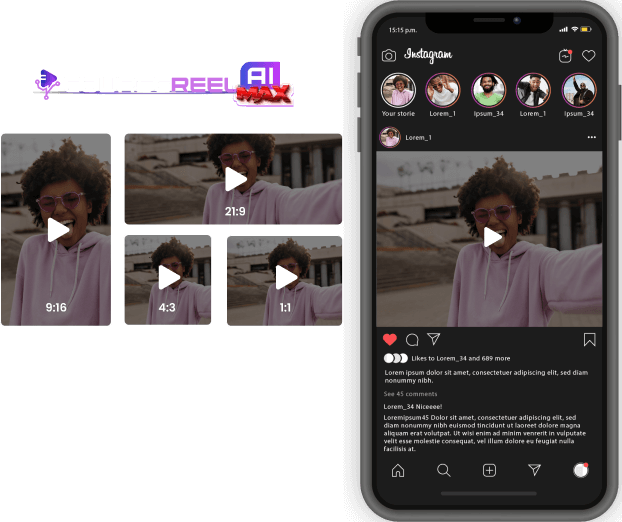 1-Click Videos Translation - 100 Languages
One-Click convert your video into any language. Text and audio, both. Pick from 100 different languages and translate your current video into a different. Imagine creating your video IN English and translating the entire video into a NEW language text + NEW language voice-over with different choices of accents, all in just one-click. That's exactly what you will be able to do now.
Dominate Globally using CourseReelAI Professional Upgrade:
Works for any language-combination. Imagination is your only limitation.
For example: English-to-Spanish, Hindi-to-English, Spanish-to-German, French-to-Japanese and so on.
All done automatically, using powerful Google and Amazon deep-learning AI with over 98% Human-Readable Accuracy. You can't go wrong.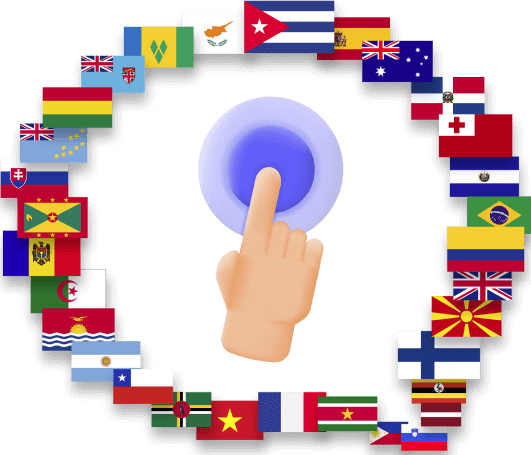 Multi-Lingual Voice-Overs - 20 Languages
Never worry about voice-overs for your videos. Use our powerful human-like NLP based Text-to-Voice technology to convert your video's content into voice-over using Natural Language Processing and Artificial Intelligence. Human-like voice created for your videos automatically. No one will ever know it wasn't you.
Let your videos speaks for themselves:
Make your videos speak in 20 difference languages within minutes. Simply pick, click "speak" and you're done.
Supported languages: English, Spanish, French, German, Hindi, Arabic, Chinese, Mandarin, Danish, Dutch, Icelandic, Italian, Japanese, Korean, Norwegian, Polish, Portuguese, Romanian, Russian and Turkish.
You'll never have to worry about buying those expensive mics or finding a quiet room to record audio. Those days are behind you now.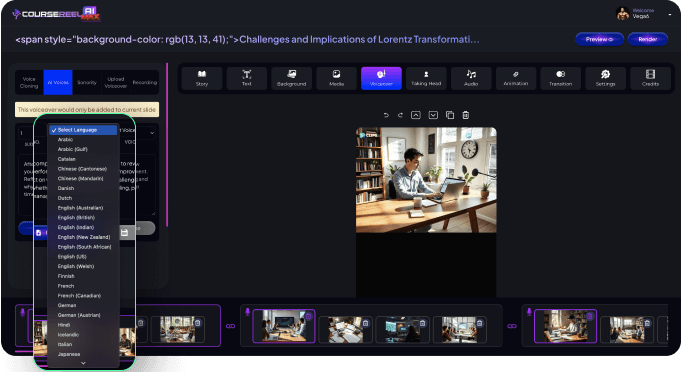 50 NEW Voice-Over Accents
Get access to 50 brand new Voice-Over accents, including male and female voice-tones. One-click convert your video's voice-over into any of the international or local accents making it more personal and local to your viewers or your clients. All the 20 languages mentioned above comes with at least 2 different voice accents to pick from.
Add a personality to your videos:
Supported languages: English, Spanish, French, German, Hindi, Arabic, Chinese, Mandarin, Danish, Dutch, Icelandic, Italian, Japanese, Korean, Norwegian, Polish, Portuguese, Romanian, Russian and Turkish.
Each language comes with at least 2 different voice-accents, in male and female accents.
Make you video feel more personal to your audience and increase your viewers-retention with this.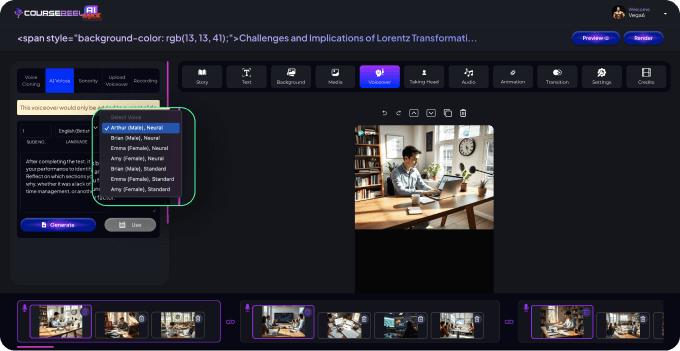 CAN I OVERDELIVER?
Let me over-deliver one more time…
When you lock-in your CourseReelAI Professional Upgrade, you'll also get the ability to create unique new type of videos…any kind of video you can imagine, you can create with CourseReelAI Professional.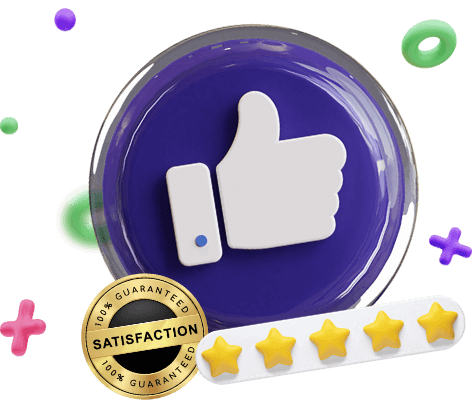 YouTube Shorts Maker
Video Content Will Always Dominate Social Media.
When it comes to grabbing attention, videos and YouTube shorts will always have the upper hand versus purely-image or text content. And CourseReelAI lets you crank out 100s of these captivating shorts just by pasting a URL.
Effortlessly Create YouTube Shorts for Multiple YouTube Channels
Whatever your niche, CourseReelAI has just the right video template for your YouTube channel. Easily build any number of channels with videos that you can create in just a few clicks.
Create the Right Kind of YouTube Shorts in a Click
CourseReelAI lets you create a diverse set of YouTube Shorts that help you reach your business' or your clients' goal. Make shorts that get you the results you want…all in just a few minutes' work.
Stand Out From Your Viewer's YouTube Feed
Let's face it. Online audiences are already drowning in video content. Using CourseReelAI, you instantly create videos and shorts that stand out from all the rest of YouTube creators.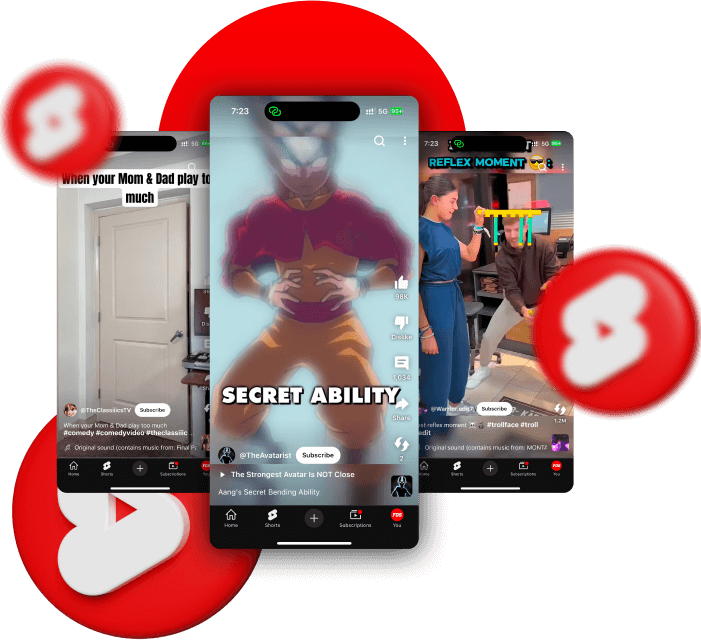 Instagram Story Maker
Easily Get Leads and Clients with Vertical, Story-Style Videos.
The truth is, Instagram Stories is one of the biggest untapped marketing platforms out there. And CourseReelAI creates an Instagram-optimized Story for you in just a few clicks.
Boost your Brand Retention Using Instagram Stories
CourseReelAI video templates give you Instagram Stories that you can fully-customize according to your brand's color, fonts, vibe, and more. Get your business remembered and build your brand's reputation quickly.
Easily Design Engaging Stories
CourseReelAI intuitive video editor gives you the ability to partition your clips into scenes, letting your audience get a captivating video storyboard complete with stunning photos and videos, along with brandable graphics.
Grow and Engage Your Followers
Get the power to actually create Instagram stories that build a sense of community. Use these powerful tools to engage your audience, hold a question-and-answer segment with them, and much more activities that build your viewer's trust in your brand.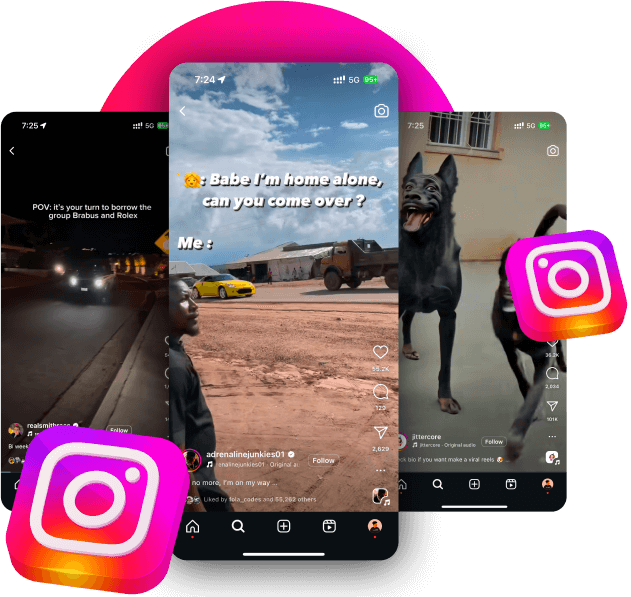 TikTok Video Maker
Elevate your Brand with Sleek, Professional-Looking TikTok Videos.
Grow your TikTok page using videos that actually engage your audience and make them trust your brand more.
Engage Your Followers Without Spending Hours
Build your audience engagement, grow your followers, and make your posts get noticed using CourseReelAI video creator.
Produce High-Quality TikTok Videos Easily
Connect with your audience using videos that deliver a clear message for your business. Stop wasting time with complicated editing software, and let CourseReelAI create your TikTok video for you.
Design TikTok Videos For All Purposes
Whether you're using TikTok to promote your video ads, stories, or simple yet powerful posts, CourseReelAI is the easiest and fastest tool that lets you create these.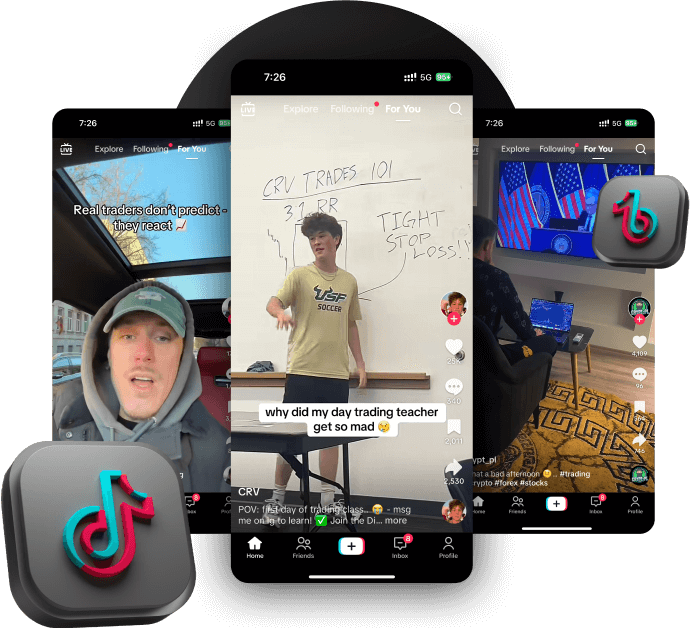 Facebook Story Video Maker
Turn your pictures into a story video for Facebook.
CourseReelAI amazing video maker lets you add all you pictures into an animated, buyer-getting story video clips that get you real results fast and easy.
Make High-Quality Story Videos In Just a Few Taps
CourseReelAI gives you the easiest way to create buyer-getting story video—even without having a single creative bone in your body or any technical expertise.
Make On-Brand Story Videos Easily
CourseReelAI online video maker lets you easily create fully-customizable, brandable videos that elevate your branding without spending hours editing.
Effortlessly Get Ahead in Social Media Marketing
Just by pasting a URL, CourseReelAI lets you create studio-quality story videos that stand out in your Facebook accounts.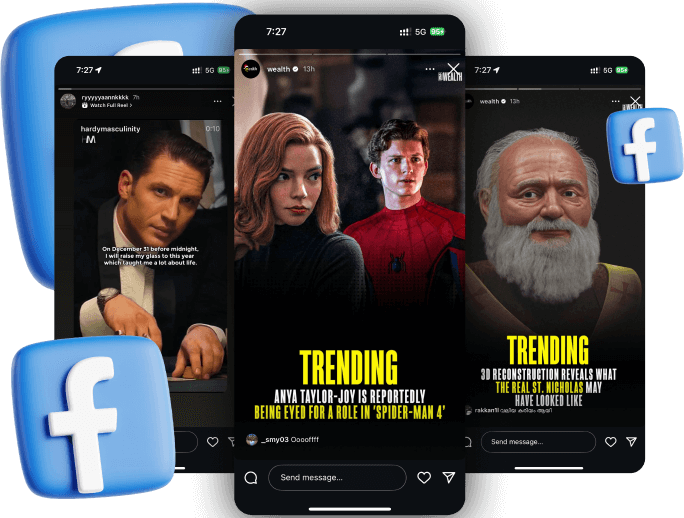 Facebook Reels Video Maker
Boost Your Engagement with Facebook Reel Videos that Work.
Build your branding and your engagements with share-worthy and effective Facebook reel videos that push your audience to take action.
Make Your Facebook Page Perform 10X Better with Reels
Like it or not, online audience are visual people. And CourseReelAI is the perfect tool that lets you create reels that actually get views, engagement, shares, and more.
Upload 100s of Buyer-Getting Facebook Reel Videos
CourseReelAI gets you actual results without spending a single dime on hefty Facebook ads. Grow your page organically using reel videos that hit the right spot in Facebook's algorithm.
Create Professional-Looking Reel Videos Without Getting Technical
They say quality takes time…until they've seen CourseReelAI in action. Its powerful AI does all the heavy lifting in your Facebook reel video marketing.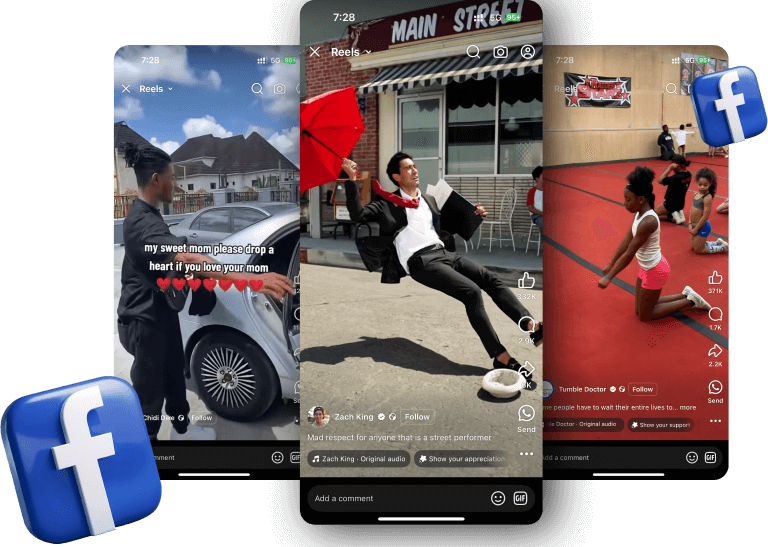 This is A Complete
NO BRAINER DEAL!
Here's​ ​your​ ​ONE​ ​CHANCE​ ​to​ ​upgrade​ your CourseReelAI account to CourseReelAI Professional.
This​ ​upgrade​ ​is​ ​VERY powerful,​ ​and​ ​rightly​ ​so,​ ​will NOT​ ​be offered to everyone for a one-time price that you get today.
If​ ​you're​ ​serious​ ​about​ ​success​ ​and​ want to increase your sales, expand to international market​ ​then​ ​this should​ ​be​ ​an​ ​easy​ ​decision​ for you ​to​ ​go​ ​ahead​ ​and​ ​click​ ​the​ ​buy​ ​button.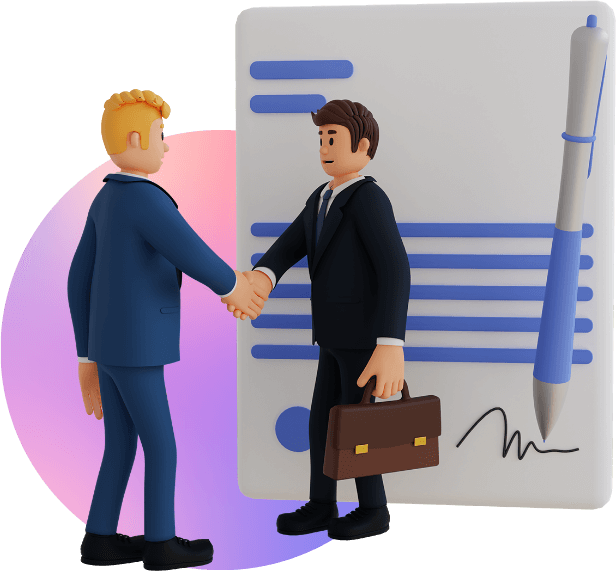 Get Started with
CourseReel
AI
Professional

Remove CourseReel Branding From All Videos
1-Click Multi-Lingual Video Translation - 100+ Languages
Multi-Lingual Voice-Overs – 20 Languages
50 NEW Voice-Over Accents
TrimReel Video Shape Feature
Create/Convert YouTube Shorts
Create/Convert TikTok Videos
Create/Convert Instagram Videos
Create/Convert Facebook Story Videos
Create/Convert Facebook Reel Videos
One-Time Payment – No monthly FEE
Instant Upgrade & Access
Limited Time Discount – Price Goes Annual Soon
No Setup Fee – No API Key's Needed
FAST ACTION BONUSES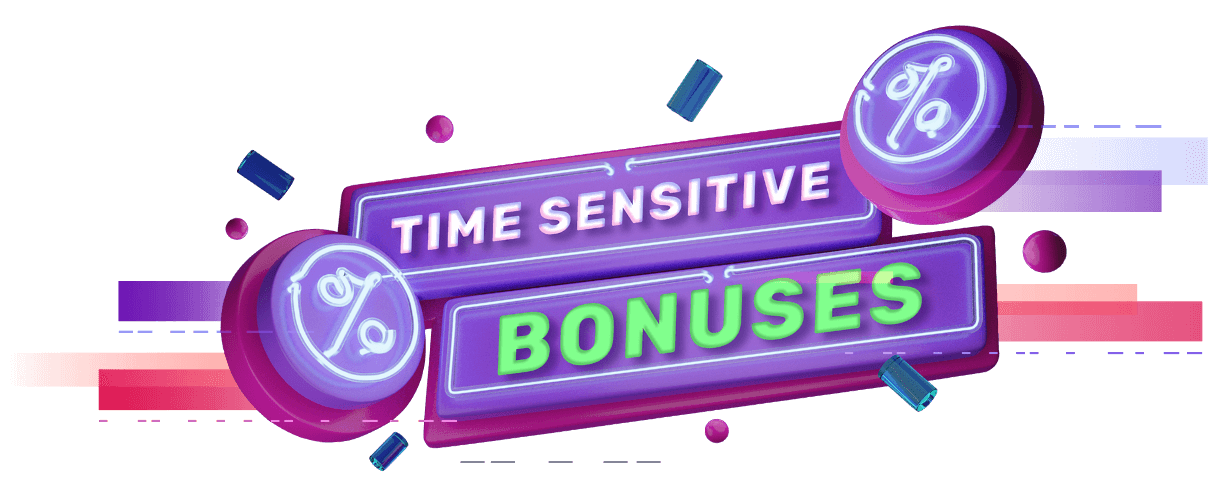 Fast-Action Bonus #1:
Advanced Analytics & Reporting
Get a birds-eye view of everything that's happening with all the videos and courses you've just created.
See which piece of video is currently published, which is pending to be rendered and/or published and which you still need to complete to get things moving.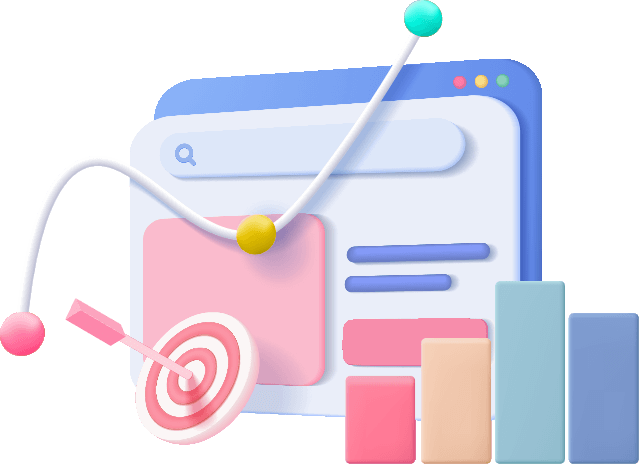 Fast-Action Bonus #2:
Free Cloud-Storage
With CourseReelAI Professional upgrade today, we're offering your Professional free cloud-storage to host and save all the stories videos you'll be created using CourseReelAI Professional for up to 7 days.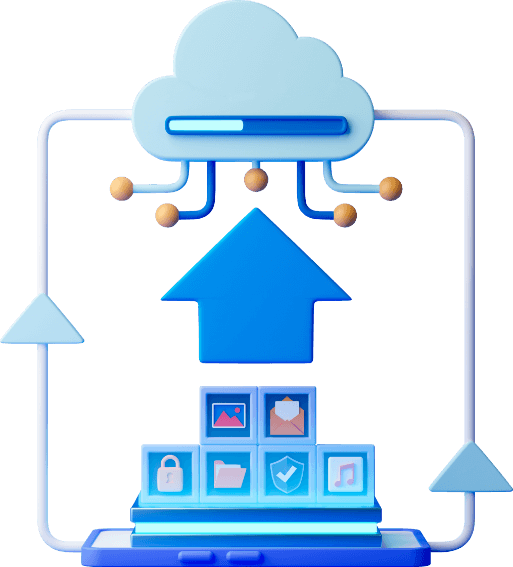 Fast-Action Bonus #3:
TikTok Traffic Generation for Internet Marketers
The TikTok social media platform has seen explosive growth over the last two years. It now has 500 million users that are desperate for fun and exciting content and this is a massive opportunity for you to promote your business.
To be successful with TikTok marketing you need to know how the platform works and how the users interact with each other.
TikTok appeals to a younger demographic and you really need to speak their language to be successful.
This video guide will explain all you need to know about TikTok to create successful marketing campaigns.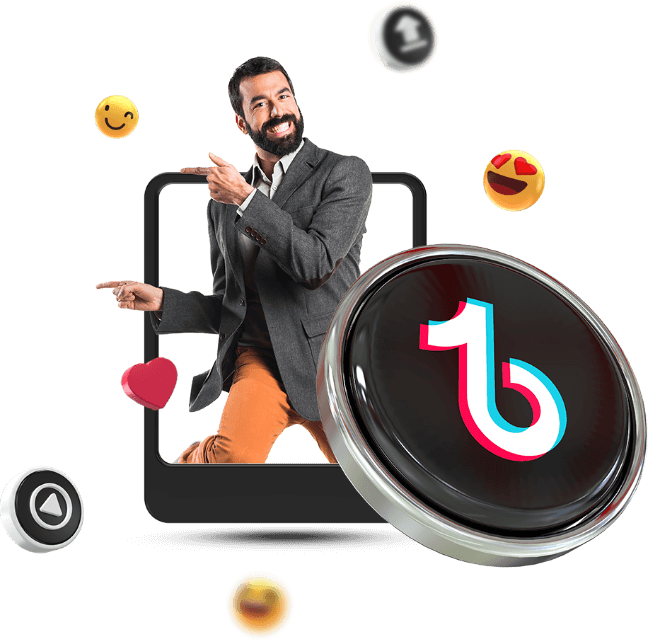 Fast-Action Bonus #4:
WP TubeLeads
With this plugin you can enhance the user engagement of your YouTube videos and increase your mailing list.
Integrate any YouTube video and start converting right away. Use the time-stamps with the video to maximize interest and action.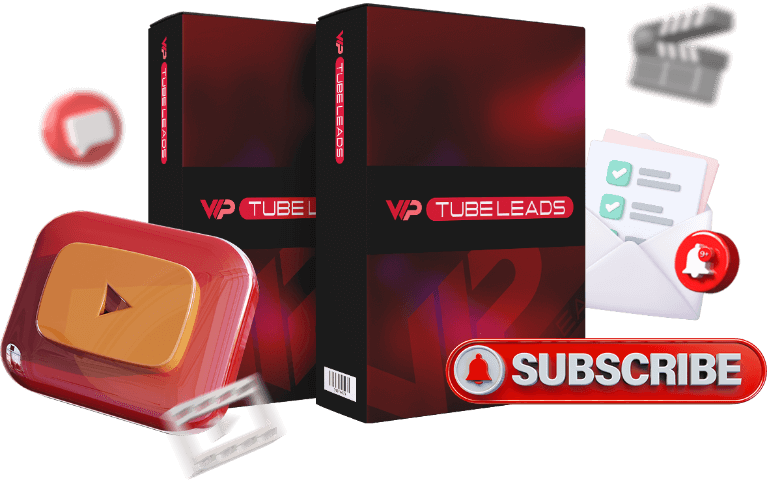 Fast-Action Bonus #5:
Underground Traffic Sources
If you create video courses or are a blogger, affiliate marketer or any online business owner, traffic is essential as this is the life-blood of any type of business you built on the internet.
The thing is that, you have seen many articles and videos teaching you the general ways how you can drive traffic to your website and the sad part is that, everybody is doing it.
Well the good is that, there are still some traffic generation techniques that usually been used and because of this reason you will not be mixed to the crowd. You'll discover all of this in this training.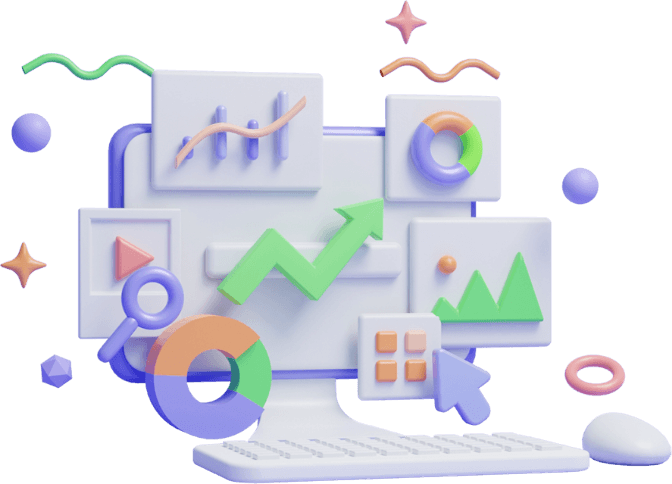 Upgrade To CourseReelAI Professional

Every effort has been made to accurately represent our product and it'spotential. Any claims made of actual earnings or examples of actual results can be verified upon request. The testimonials and examples used are exceptional results, and don't apply to the average purchaser and are not intended to represent or guarantee that anyone will achieve the same or similar results. Each individual's success depends on his or her background, dedication, desire and motivation. As with any business endeavor, there is an inherent risk of loss of capital and there is no guarantee that you will earn any money. Furthermore, certain proof and case studies mentioned on this website may not be associated with our product or service, and any results presented may not have been generated utilizing our product. Such materials are solely provided for case study and motivational purposes. We strongly recommend that all website visitors exercise their own due diligence and discretion prior to making any purchasing decisions.
By making a purchase on this website, you agree to abide by all our policies and will not be misusing our product(s) for any wrongful purposes.
Copyright © CourseReel.io | VineaSX Solutions LLC - UAE